Maddie and Tom had it all until a shocking event changed everything. Now years later, can they move beyond their pain, or will the past keep them from finding their way back to love? The Lyric of Memory takes readers into the tumultuous world of superstardom as it reveals the enduring bonds of true love and the everlasting connection between parent and child—a bittersweet story of love and redemption that will linger like a haunting melody…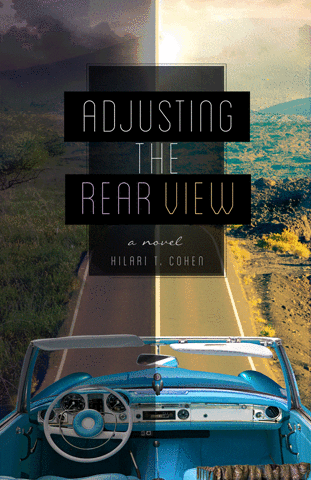 How well do you really know those you're closest to?
From coast to coast and adventure to misadventure, the two unforgettable women of Adjusting the Rear View share a bond that grabs you by the heart—and will make you want to hold your own best friend by the hand and hit the open road together!
Delivering welfare babies, warding off voodoo spells, and living in a culture that still seemed to be fighting the Civil War—small wonder young registered nurse Kate Jacobs quickly grew disenchanted with the slow progress of medical care in the "low country" of coastal South Carolina. Accepting a position as a social worker in rural Appalachia, she discovered a challenging new world that would force her to draw on all her nursing skills and university training simply to survive.
He's called a Great Dane for a reason… He's big and he's strong, but he's also eager to please – if you teach him from the start what it takes to be a canine gentleman. In this concise and user-friendly book, longtime Great Dane owner, Great Dane foster mom, and canine nutritionist Rebecca Van Persie shows you how to turn your Great Dane into a Great Companion.
Monkeypaw Press is an innovative publishing house located near Charleston, South Carolina. Our aim is to provide readers with a diverse selection of quality books that are eclectic, edgy, and always unique.
What's in a name?  A lot.
The story of the monkey's paw was written by W. W. Jacobs and originally published in 1902. Thought to be a "ghost story," it sends the strong moral message that one should be careful when making a wish, because it may just come true.
When we were thinking about what to name our small imprint, we wanted to represent ourselves as something different, quirky, unique…like a monkey's paw. We aren't a cookie-cutter publishing company. We like to think of ourselves as individuals, each of us bringing our own sensibilities to the table. So while the list of our titles will always reflect the diversity of our tastes, you can always count on the quality of the writing, the depth of the storytelling, and the emotional connection you'll feel to the characters that our authors create. It's our promise to you, our readers.
For us, the monkey paw that W. W. Jacobs wrote about over a hundred years ago represents something else entirely. While we are careful about what we wish for, we dare to dream, and dream big. And when you dream big, wishes do come true!
Hilari T. Cohen
Contemporary Romance Author
Hilari Cohen has spent her lifetime surrounded by books. First as a reader, then as an editor for renowned publishing houses such as Grosset and Dunlap, Harlequin and Zebra Books, where she worked with multiple bestselling authors before deciding to give fiction writing a try herself. She challenged herself to be brave and write a novel after secretly wanting to do just that. It was hard, frustrating and difficult, but above all else, it was life-affirming!
Author of The Lyric of Memory.
Kathryn Anne Michaels was born a twin in Germany during the post–World War II baby boomer years, but by the time she hit her formative years, her family had relocated to America. Her educational career began with nursing, but she soon became interested in social work, landing a job as a Child Protective Services social worker in the mountains of rural Appalachia, where she fell in love with the locals and found an additional calling in river running, swift water rescue, ski patrolling, and mountain search and rescue. Kathryn eventually left social work and returned to family practice nursing—something that allowed her more time to raise her own daughters as a single mom.
For me, writing is my full-time job. I often get swept up by my characters or the plot points I'm developing; and as I immerse myself in finishing my trilogy I've already begun the research on my next project. But working hard has its rewards-- planned relaxation!...
read more
Fill in the form below to send us a message